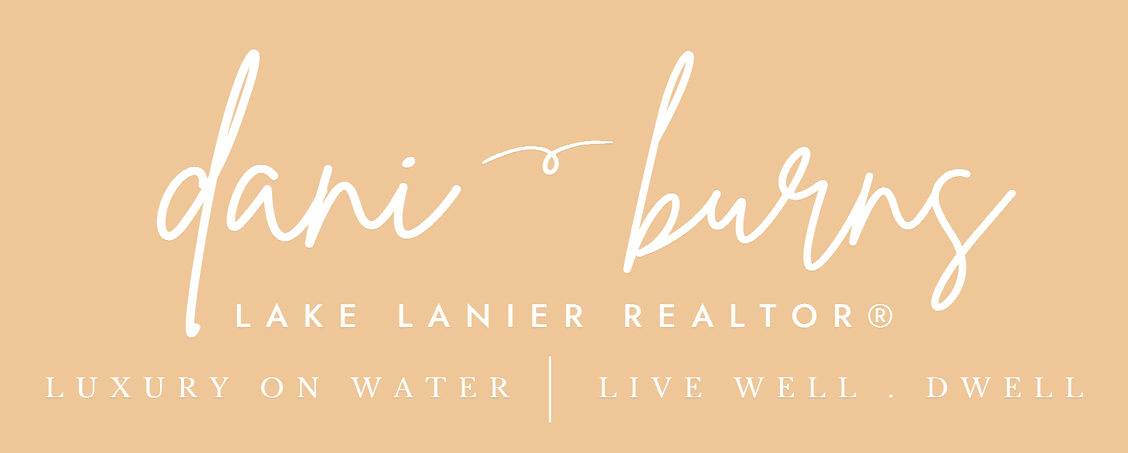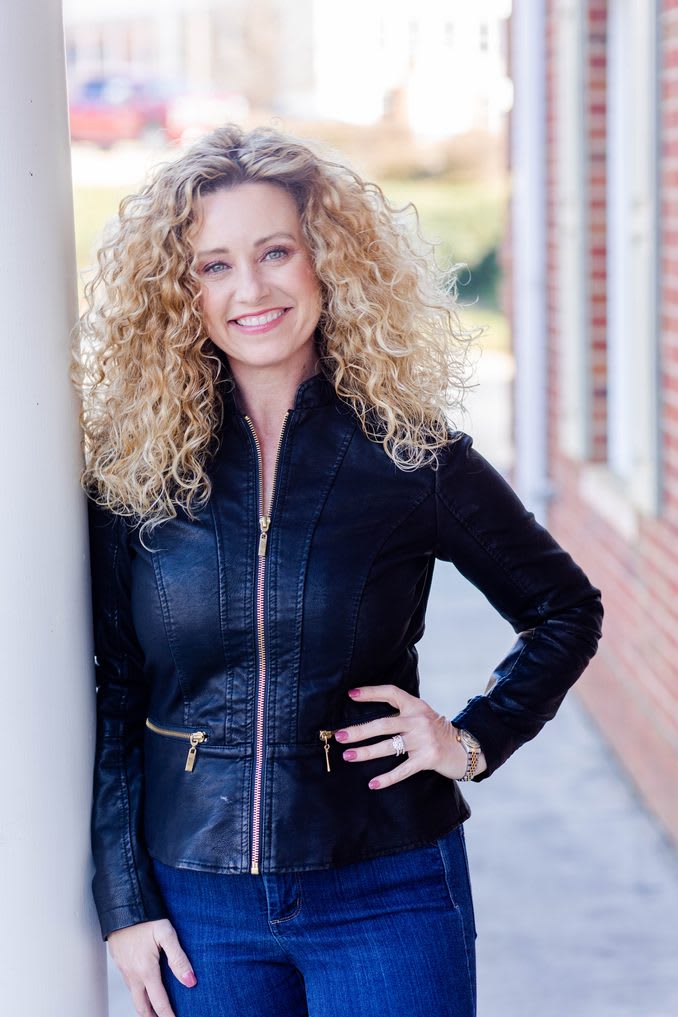 It's November! My birthday month, my career anniversary month, and the month of my favorite holiday, Thanksgiving. November brings a reminder to be grateful. A reminder that the small things we often take for granted, such as family, health, religion, and freedom, matter the most. It's a time to reflect on all of our blessings and pause to be thankful. It's a time to share a meal with family, friends, or friends who feel like family! With that thought, I'd like to take a moment to thank YOU. Thank you for simply reading this newsletter. If you are a past, present, or maybe even future client, thank you for your business. Serving you is one of the biggest blessings in my life. I am forever grateful to earn a living doing what I love!
From my family to yours - Happy Thanksgiving!

It's no surprise that interest rates have continued to rise. To be honest, I don't see them coming down anytime soon. To quote a recent Dave Ramsey Instagram post, "…buy the house now and refinance later…" That costs money, you say? True, but many lenders are now offering unique options, including a program to allow a free refinance should your rate lower to a certain percentage. Most lenders are also offering a 2/1 buy-down program to get a lower rate locked in for three years. We are seeing sellers contribute to the buy-down as a buyer incentive. Though there is an influx of listings, the floodgates are far from open. The rise in interest rates has certainly slowed down the crazy market from the past two years but to a more manageable pace. See below graphic for September 2022 numbers in comparison to September 2021.
Should You Buy a House Now or Wait? Dave Ramsey Weighs In
NOV. 1 2022, PUBLISHED 3:51 P.M. ET
"Mortgage rates are the highest they've been in over 20 years, and everywhere you turn, there's talk about the inevitable burst of a housing bubble that has been growing over the past few years since the 2020 COVID-19 pandemic…"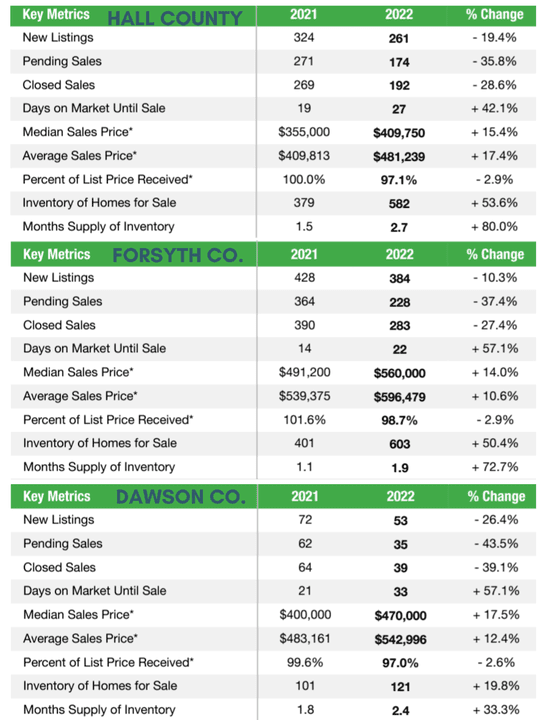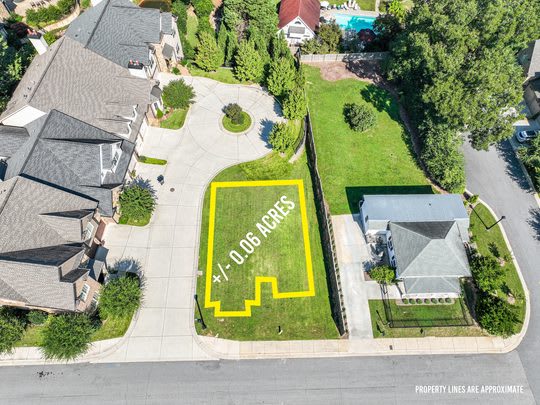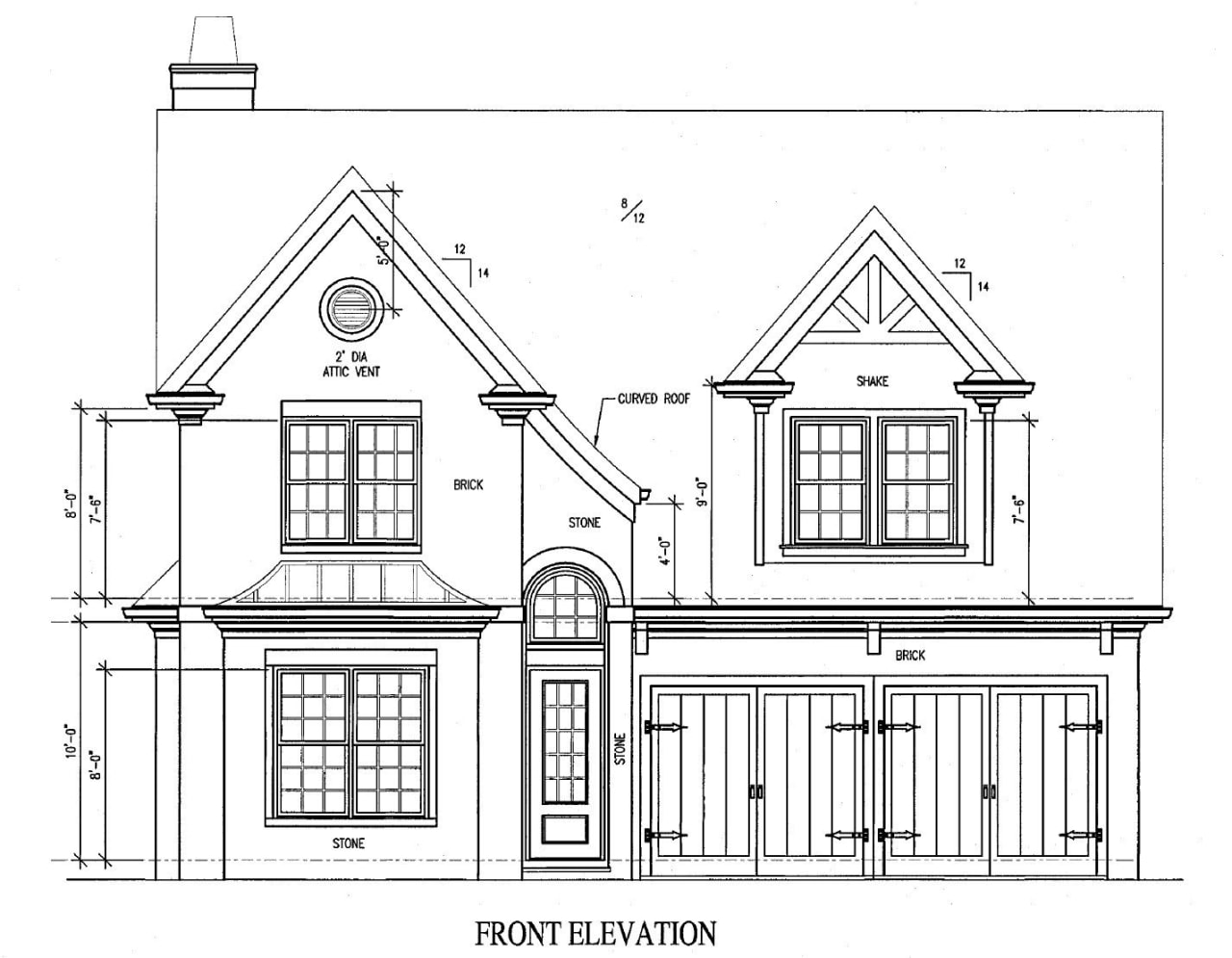 895 Candler Street, Lot #39, Gainesville 30501
Let your retirement vision come to life by building your dream cottage in the heart of historical Gainesville city! Located in the exclusive 55+ Candler Park Community, this is the one and only lot available for an individual, single-family detached home. The water and sewer taps are already conveniently connected. Walk, bike, or drive seconds to all the Downtown Square amenities, your favorite pizzeria, Quinlan Arts Center, lovely parks and tennis courts, multiple spas, Christmas on Green Street parade, and renowned Brenau University. Bring your builder or use ours! I've got a great floor plan I'd love to share with you. Call today for more information.
$169,900 | MLS#10093486 | By Keller Williams Lanier Partners, Dani Burns

Have you been waiting for just the right moment to invest in an Airbnb? I host a successful property in St. Simons Island and would love to help you do that same in an area you love. As inflation continues to rise and vacations are cut out of the average American's budget, we are expecting to see an unloading of vacation rental properties. If you've been waiting, now could be your time!

TEN townhomes remain!
Of course, Clarendon Commons is a wonderful place to live, but have you considered it for an investment? Resource Property Management is representing the first long-term lease at 318 Clarendon Court, starting in January 2023.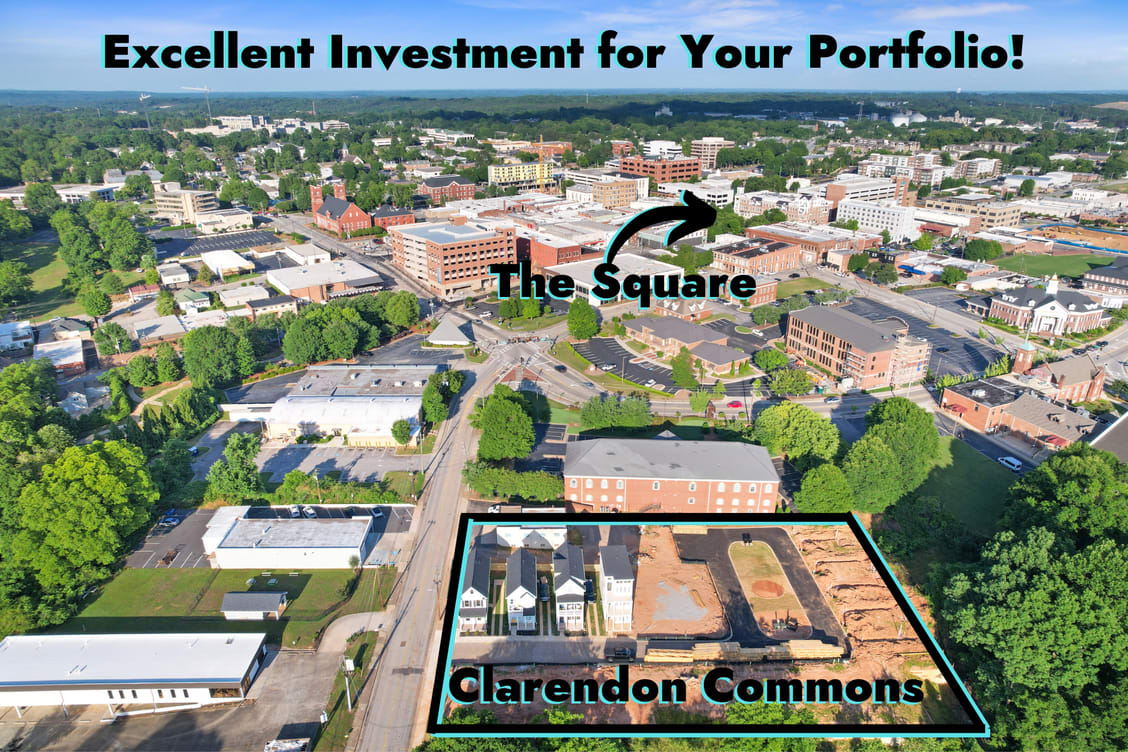 Two walkable blocks from Downtown Gainesville Square
Incredible investment with long-term rentals allowed
Intimate community of only 20 units - 8 cottages & 12 townhomes
Charleston vibe - trendy, comfortable, and original
Remaining prices range $425k - $530k

This luxury townhome-style neighborhood in Downtown Gainesville is coming along nicely! Forrest Vue is located just off The Square, near the intersection of Bradford Street and Forrest Ave. Each unit has 3 bedrooms with detached garages and start at $529K.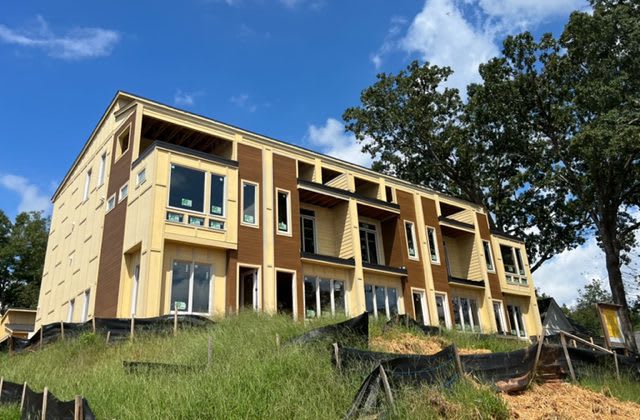 If we've worked together, many of you have either met or spoken with Jamie Bishop Perez. She is my leading buyer's agent, showing agent, listing transaction specialist, marketing gal, and dear friend. We've worked in this business together now for over seven years and I truly could not do it without her. We complement each other so well, from her detail-oriented mind to my fast-paced lifestyle, she really keeps me straight with my eyes on the road! Her entrepreneurial spirit shines bright and she creates the best sounding board for me, my clients, and her own. Jamie has been in real estate for nine years and I know she will go far, no matter where she lands.
Thank you, Jamie, for being my trusted associate and I wish you the absolute best with all your endeavors!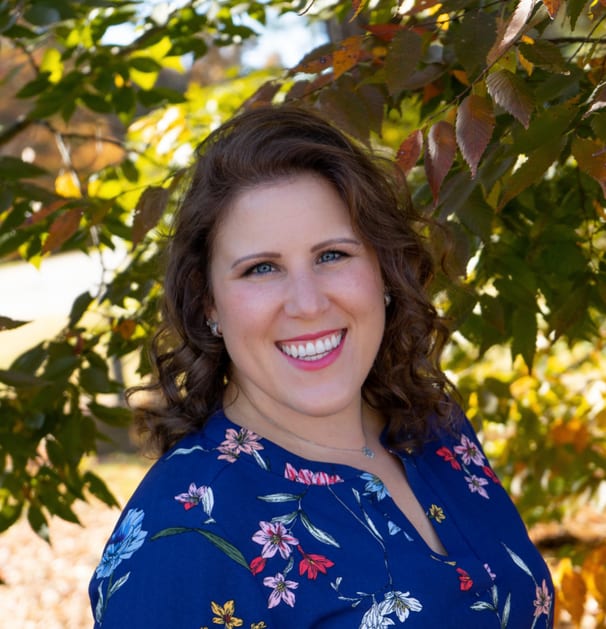 Jamie Bishop Perez, Realtor® & Listing Transaction Specialist (404) 803-3231

Southern Baked Pie is the absolute best gift you can give at your Thanksgiving gathering! The Caramel Pecan Pie is Mark's favorite and you better believe with will have some this year. With four locations in greater Metro Atlanta, and numerous flavors - both sweet and savory - Southern Baked Pie has something for every family's table. They also offer a wonderful delivery service, but hurry, y'all will need to order soon to receive just before Thanksgiving! Check out their website below or give them a call today.