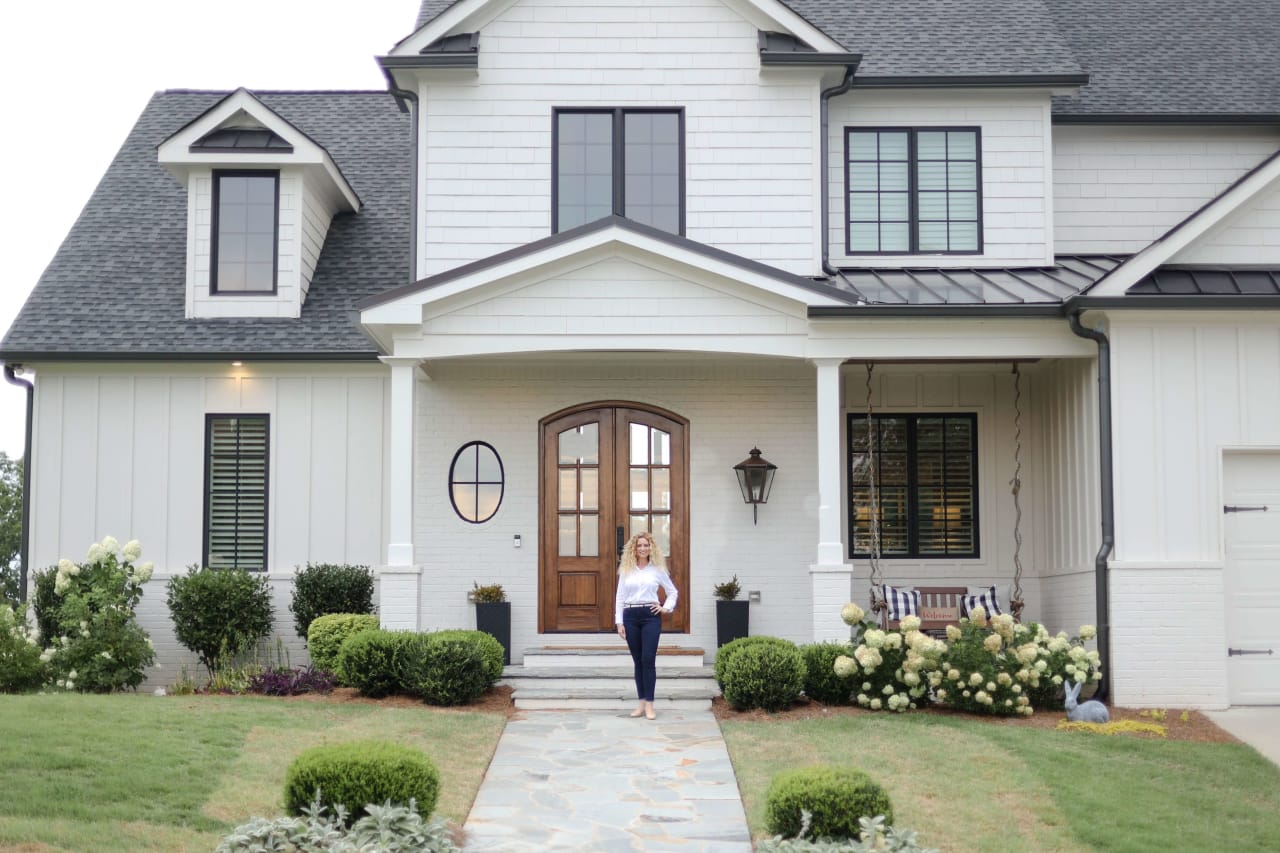 As you can see, May is here and in full bloom at my house! The spring/summer selling season really ramps up during this month, and if you have school-aged children or grandchildren, you know the end of the school year keeps us all hopping. Speaking of school and the selling season, the two certainly correlate. Lots of buyers want to have their children settled in by the upcoming school year.
Is it too late to take advantage of this selling season, you may ask? Not at all. We can have your home on the market with beautiful professional photography in less than a week. Do you want to know more about what is needed to list your home? Are you wondering how the market is doing and what we expect to see during this time of rising rates and inflation? Join me on May 21st for a Seller Q&A session. Please see my invite below and bring a friend!
With Much Gratitude, Dani

The real estate market is in the middle of a shift, from a sellers market to a neutral market. We are seeing a small uptick in listings and longer days on the market (DOM). The amount of listings and DOM varies by price range of course, but overall, both are up in all price ranges. Check out this article on how inflation affects the market. To sum it up, no matter the rate or date, real estate is always a good investment!
"A fixed-rate mortgage allows you to maintain the biggest portion of housing expenses at the same payment. Sure, property taxes will rise and other expenses may creep up, but your monthly housing payment remains the same."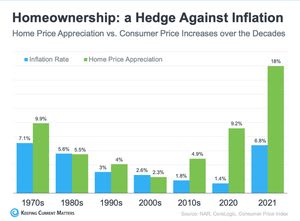 How Homeownership

can Shield You from

Inflation

Rising interest rates are the topic of the day when it comes to real estate. As rates rise, buying power goes down. We've got a fix for you! Two of our lenders offer rate-lock programs. In a nutshell, you lock in today's rate for your selected program. If national rates rise, your locked-in rate stays the same. ALSO, if the rates lower, your locked rate lowers too - It's a win win!
The only catch to this process is timing. Brandi Lane with Movement Mortgage has a new construction program with a 365-day rate lock. Cleveland Miller with Bank South offers a great option for resale homes. There is also a 90-day lock-n-shop program if you need to move fast. This is successfully working for two of my clients right now, and I can't wait to see how it helps others.

Summer is almost here and there are so many great events to enjoy with friends and family! Stay up-to-date with the latest fun by checking out DiscoverLakeLanier.com.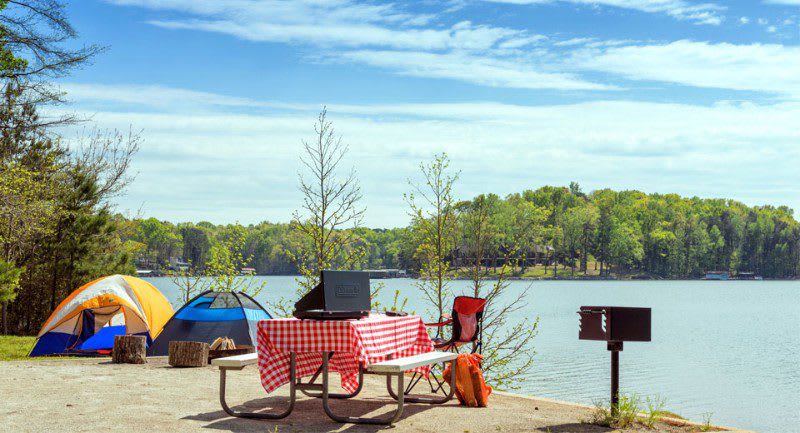 DiscoverLake

Lanier.com
Click below for ALL the upcoming concerts, events, festivals, and more!

The first unit has SOLD! Four units are Under Contract, and 15 units remain.
Clarendon Commons, 341 Oak Street, Gainesville 30501
Two walkable blocks from Downtown Gainesville Square
Intimate community of only 20 units - 8 cottages and 12 townhomes
2 BR, 3 BR, & 4 BR floorplans available

Charleston vibe - trendy, comfortable, and original

A new townhome-style neighborhood is coming to Downtown Gainesville! Forrest Vue will be located just off The Square, near the intersection of Bradford Street and Forrest Ave. More details to come!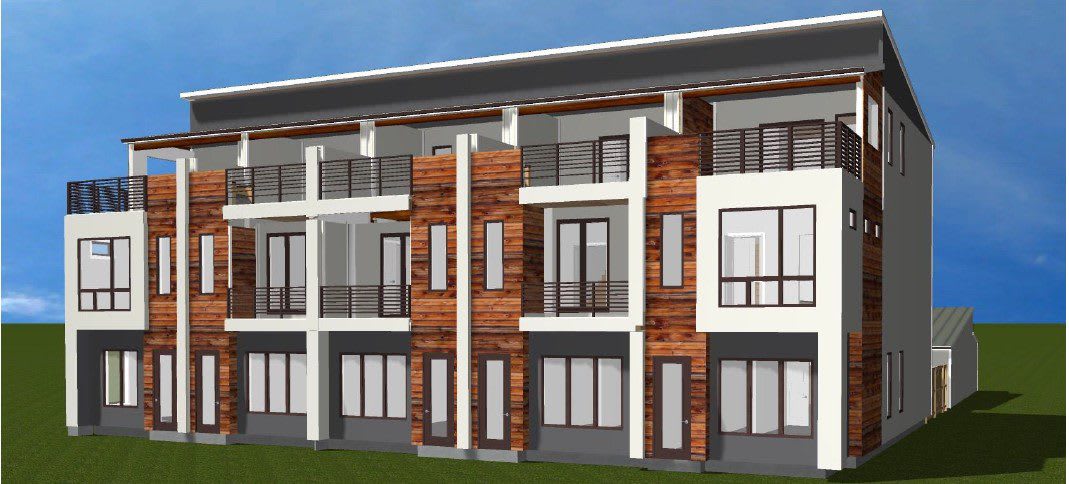 When you live on the lake, you'll always have spring and summer guests! This 30-minute egg bake is my go-to for breakfast when we have company. It's simple, easy, and always gets compliments!
I like to add minced onion to my sausage, as well as a teaspoon of garlic powder and dry mustard to the egg mixture.
Sausage Breakfast Bake
1 8oz. can crescent rolls
1 lb ground sausage
6 large eggs
½ cup milk
½ tsp pepper
1 cup shredded cheddar cheese
1 cup shredded mozzarella cheese
Layer the crescent rolls, sausage, & cheese. Then pour the egg mixture over the entire dish. Bake at 350* for 35-45 minutes!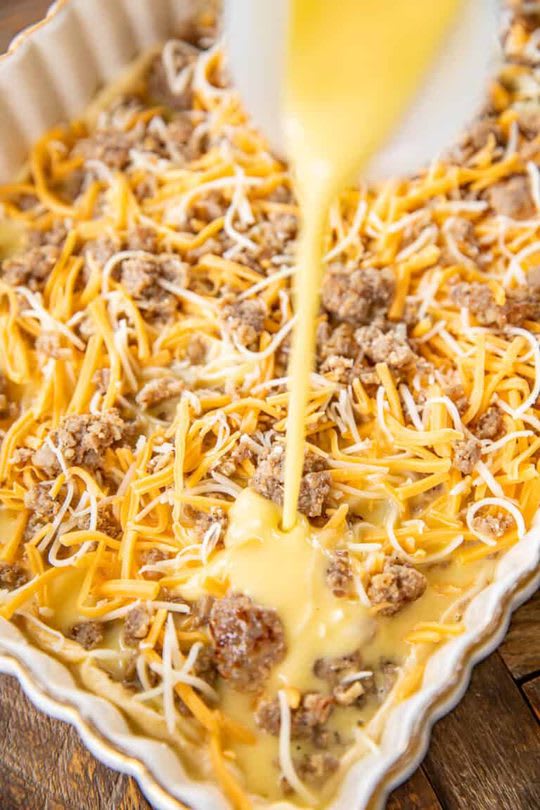 I am hosting a "Seller Q & A" on May 21st at the Keller Williams office in Gainesville. Please join me as I answer your FAQs for selling properties in this wild market and what the near future holds for Real Estate.