Just an hour from downtown Atlanta, Lake Lanier provides the ideal location for lakeside living. With countless marinas and the mild southern climate, there is always ample opportunity to get out on the water. Featuring close to 700 miles of shoreline, there is a large amount of lakeside property available. When you buy homes in Cumming, GA, you can spend your day tubing, water skiing, and soaking up rays, and then unwind at one of the fantastic restaurants in the area. Here are five restaurants that you simply have to try when spending the day by Lake Lanier.
The Twisted Oar

Located on a peninsula that juts out right into the middle of Lake Lanier, The Twisted Oar sticks with the nautical theme by offering fresh seafood. Order seared tuna as an appetizer before moving onto a main course of shrimp any way you want it: blackened, coconut, or cajun fried. Or maybe enjoy grilled salmon or some classic fish n' chips. Not a fan of seafood? The Twisted Oar also offers steak, sandwiches, and everything in between. The Twisted Oar offers a fun and casual vibe. It's the kind of place where you can bring your kids after you all work up an appetite while making sandcastles on the lake shoreline. The atmosphere is casual and the location is convenient, but the quality of the food is absolutely there.
Scott's Downtown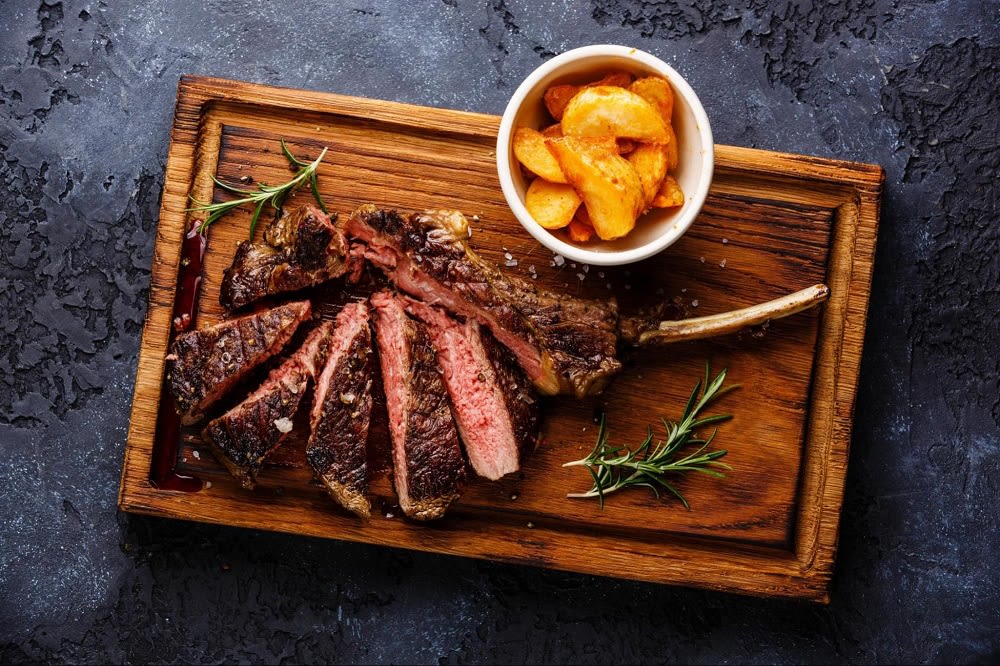 Credit: Scott's Downtown
Further up the shoreline near the northern part of Lake Lanier is Scott's Downtown in Gainesville, GA. Self-described as "casual fine dining," Scott's downtown offers a stylish location to sit down for a meal, get drinks, or sit and talk in the lounge. This bistro-style restaurant offers a great selection of steaks with both prime and choice filet mignon and prime-aged ribeye. Go for the New Zealand rack of lamb, or immerse yourself in the culture and go for something traditionally southern like shrimp and grits. Scott's Downtown also offers a fine selection of seafood to complement the backdrop of being right on the lake with Chilean sea bass, grilled bourbon salmon, butter-poached lobster tail, and surf & turf. The bar at Scott's Downtown offers an extensive selection of beverages that is sure to offer all of your favorites and provide you with the opportunity to try something new. There are dozens of vodkas, beers, gins, whiskeys, bourbons, and cocktails. It's the perfect place to enjoy some of the most high-quality food around in an inviting atmosphere.
Antebellum

Antebellum, as you might have guessed from the name, is the place to go if you want some southern cooking and is a perfect place to stop for dinner. They consider themselves "contemporary southern," serving the tried and true classics with some modern flair. This restaurant offers a small, but a delicious menu with high-quality ingredients that will ensure there's something for everyone despite the limited selection. Start with the southern classic that is fried green tomatoes before moving on to the grilled tenderloin of the beef shoulder. The desserts at Antebellum are also gourmet — with espresso creme brulee and sticky toffee cake. They also offer an extensive menu of cocktails and wines. For world-class southern meals in a quaint atmosphere, look no further than Antebellum, located in Flowery Branch, GA, near Lake Lanier.
Luna's

For a truly unique and modern dining experience, you have to try a local favorite: Luna's. The decor is as stylish as it comes, with paintings lining the walls of their piano lounge. Come listen to live music on Friday and Saturday nights as you sip a cocktail by the fire. At Luna's, even the food looks beautiful. Along with an assortment of steak, pork, and seafood, they offer tasting menus. Try Luna's Hatfield Creation, a "four-course chef-inspired tasting menu" with seared lobster, wild rice, and vegetables.
Sperata

Featuring a small menu that ensures the quality of each dish, Sperata brings fine Italian cuisine to Lake Lanier. The wood floors and ceilings combined with the abundance of light and a modern-styled bar give the restaurant a rustic yet modern feel. Sperata offers private dining rooms for any gatherings that you might have and boasts a wait staff that is "fully cross-trained in all aspects of service, fine foods, and spirits." Try the gigot provencale, which is a "slow-braised lamb with herbs and spices, Grenache red wine sauce, lentils, white beans, Provencale tomatoes," and stick around for a dessert of chocolate torte. The executive chef of Sperata was trained in Europe and brings those same flavors within a short drive of a lake house overlooking Lake Lanier.


Are you ready to browse Lake Lanier real estate?

With ample shorefront property and a great area filled with fine dining options, the time to buy your lakefront home is now. If you've ever dreamed of spending your days driving your own boat on beautiful, clear freshwater before docking and going back to your home that's in a great area, then you can have it.
To get the process of buying Lake Lanier homes for sale started, please contact a trusted and experienced realtor like Dani Burns. They know the area and will help you find your dream lakeside home either in the town of Cumming, GA, or on the shores of Lake Lanier.