Lake Lanier real estate is generally known as the largest market for lake homes in Georgia. With 692 miles of shoreline, the lake, which is also called Lake Sidney Lanier, is home to over 640 houses and 480 lots.


Like most parts of the country, the
Lake Lanier real estate market is booming
. Since the start of the COVID-19 pandemic, homes on the lake have become increasingly popular. Between January and December of 2020, the price of lake homes increased by over 4% per month.
Despite the apparent seller's market, people are still flocking to Lake Lanier in droves. Because of the competitive nature of the area, having a complete relocator's guide handy will go a long way. Here is everything you need to know about relocating to Lake Lanier and buying the lake home of your dreams.
Location is key

If you're looking to relocate to Lake Lanier, you'll need to decide which community is right for you. Each area has its own pros and cons, so weigh your options before making any decisions. Here are the three of the best neighborhoods on the lake.

Gainesville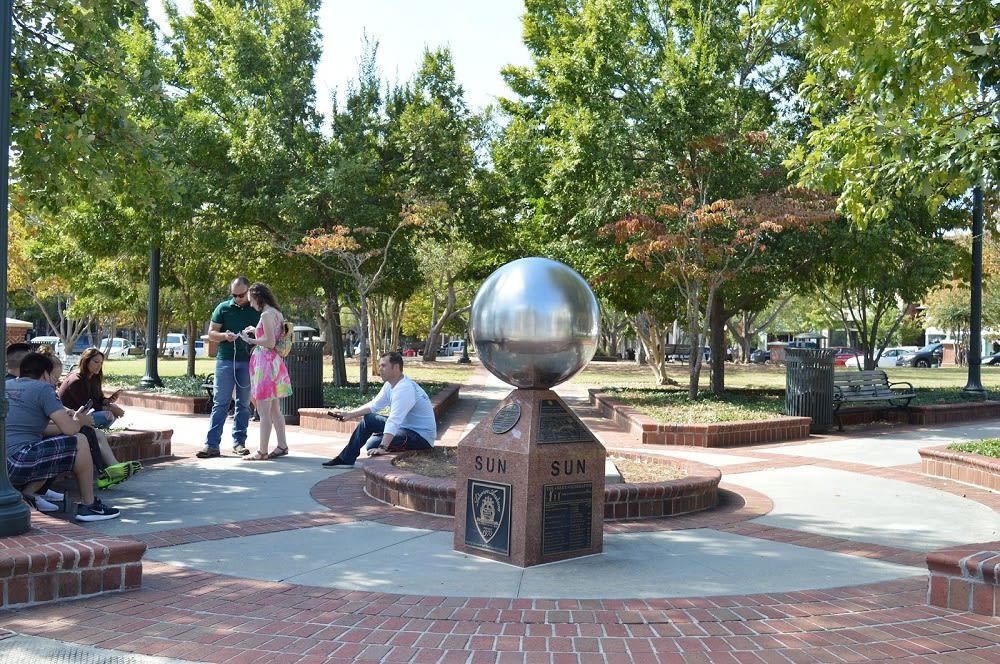 Photo Courtesy of Downtown Gainesville's Facebook
Gainesville homes for sale
are located on the northeastern shores of Lake Lanier. The peaceful city, which provides relief from the fast-paced atmosphere of South Lake, is complete with a charming downtown that has prospered in recent years. The entire city is currently under a huge renovation, and it manages to foster an active community spirit.
The varied architecture of Gainesville homes for sale caters to both luxury and practical buyers. Although the area offers plenty of mid-century and historic homes, it also houses a plethora of new properties and modern amenities. Additionally, new Gainesville luxury condos are sprouting up in the downtown area, many of which are just steps away from the water.


Gainesville is also home to
The Chattahoochee Country Club
, which is the only private waterfront club on Lake Lanier. This premier family-focused private club is a great amenity for residents looking to socialize and expand their network.

Cumming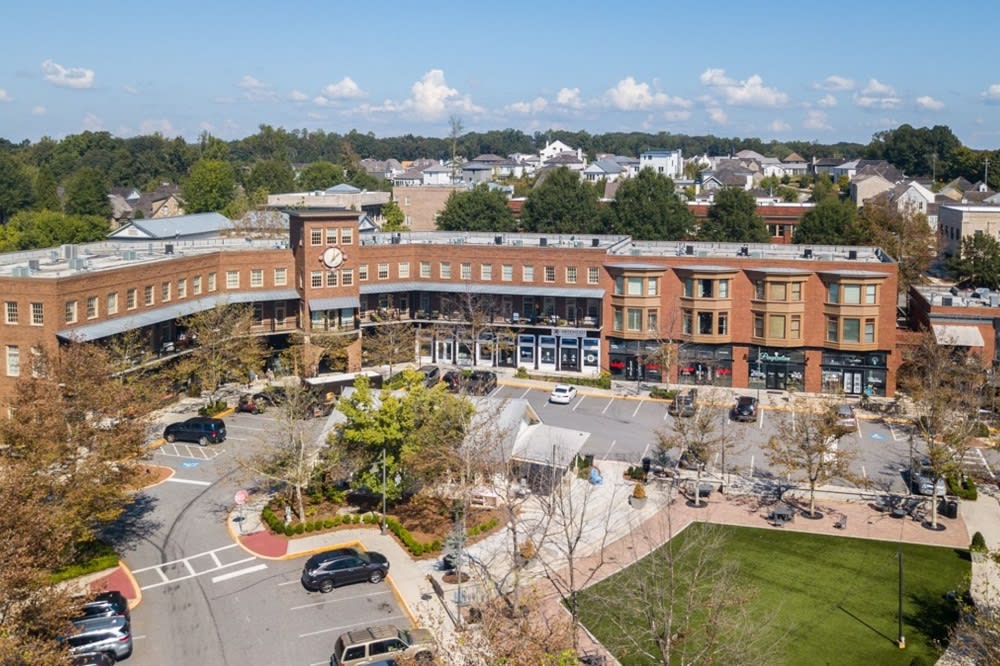 Photo Courtesy of Vickery Village Cumming, GA Facebook
Cumming homes for sale
rest along the south end of Lake Lanier in an area known as the "Gateway to Leisure." Located less than 40 miles from Atlanta, Cumming is populated by wealthy commuters dabbling in a mixture of both luxury and nature.
Cumming houses a collection of magnificent neighborhoods resting against the serenity of Lake Lanier. Due to the community's trendy, new homes and amenities, it's really no wonder why this neighborhood has gained status as one of the top-priced luxury areas on the lake.


When looking for Cumming, Georgia, homes for sale, you're likely to find a mixture of historic and newer-built houses. Both options often include spacious lots that are the ideal place to unwind and relax. Most of the older homes in the area have been retrofitted with modern amenities.

Dawsonville
Dawsonville is a north Lake Lanier community dripping with laid-back vibes and massive charm. Many
Dawsonville homes for sale
are nestled just north of Cumming, which means commuting to Atlanta is a breeze.
The entire city of Dawsonville has found a balance between retail accommodations, outdoor recreation, and a charming small-town atmosphere. Since the neighborhood is free from rental restrictions for Airbnb-type services,
Dawsonville property for sale
is a perfect investment for those looking to rent out their home.
Another awesome facet of Dawsonville real estate is the gorgeous mountain views of the nearby Blue Ridge Mountains. Massive amounts of acreage and close proximity to parks and trails make this community the perfect place for active residents looking to get in touch with nature.
Things to do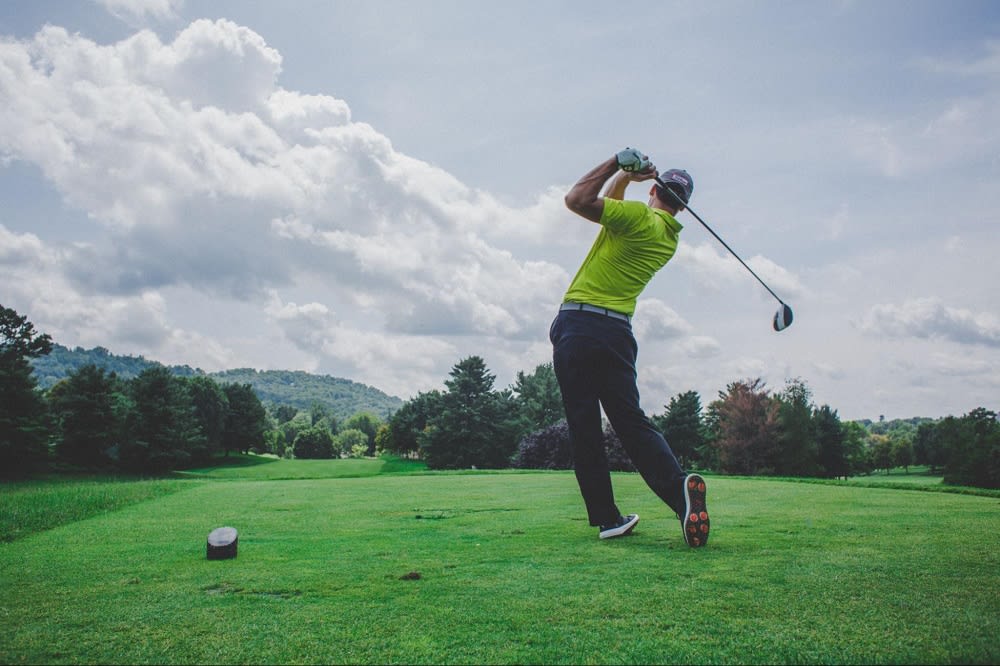 Lake Lanier is a popular summer destination for tourists looking to rent boats, houseboats, and jet skies. Over 10 million people visit the lake annually, and the tourist season typically peaks in the summer months.


While many locals participate in boating activities year-round, they also have plenty of other options to keep busy. Kayaking and canoeing are beloved Lake Lanier activities, especially considering the fact that the lake hosted rowing and canoeing events during the 1996 Summer Olympics.


Depending on the neighborhood, off-the-water activities may include hitting the green at
Chestatee Golf Club
in Dawsonville or having fun at the annual
Cumming County Fair and Festival
. Residents can also attend one of the many events held throughout Lake Lanier, including the Dragon Boat Festival, the Mountain Moonshine Festival & Car Show, and Georgia's Food Truck Friday.
Notable restaurants and Dining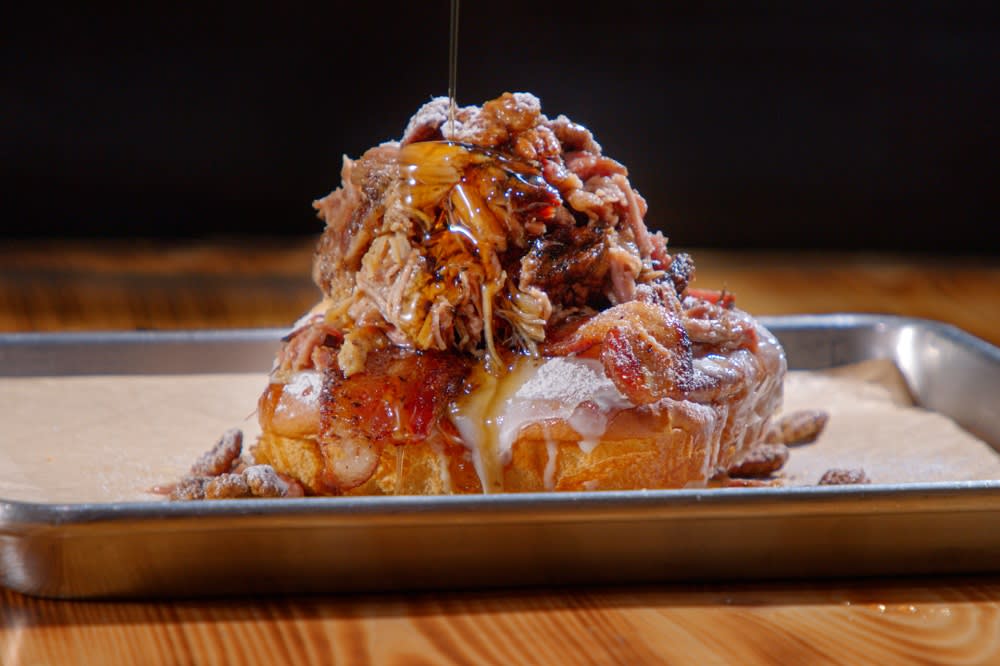 Photo Courtesy of The Inked Pig
Each community on Lake Lanier has its own culinary culture perfectly suited for casual diners and die-hard foodies.


Gainesville real estate is perfectly situated amongst some of the best restaurants on the lake. Notable favorites include
Hopscotch
off Bradford Street, which serves fresh ingredients and upscale dining, and
The Inked Pig
, which dishes up some of the best BBQ in all of Gainesville.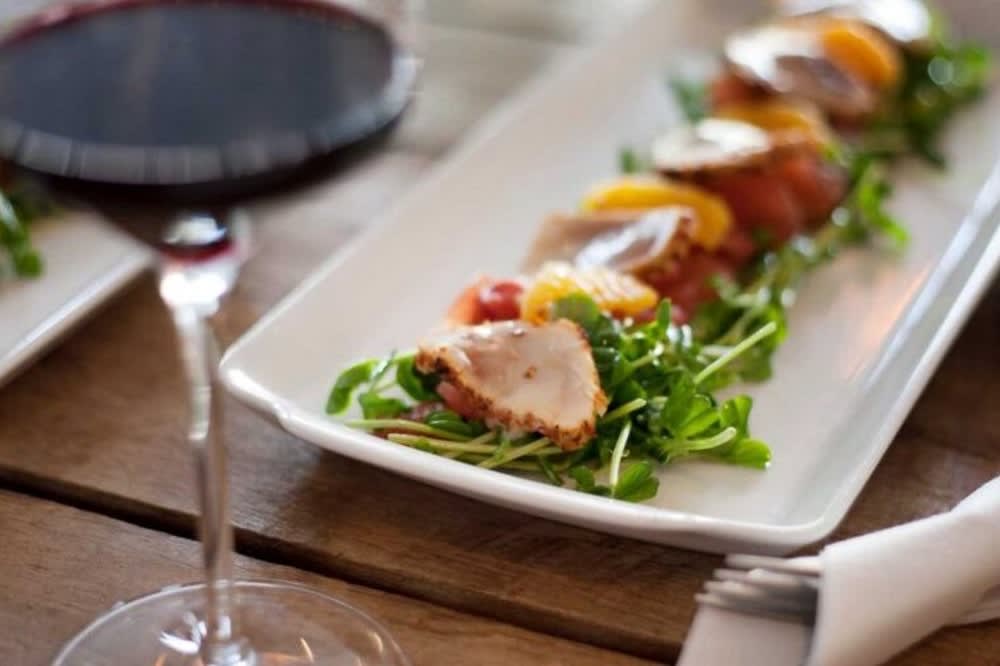 Photo Courtesy of Nido Cafe
When searching houses for sale in Cumming Georgia, make sure to spend some time dining on the local cuisine to get a feel for the area. Notable restaurants in Cumming include the breakfast and lunch powerhouse of
Nido Cafe
on Clarion Street, as well as the top-tier dining menu of fresh seafood and prime steaks at
The Ridge
.
The city of Dawsonville is home to the
North Georgia Premium Outlets
, which is an upscale hub of retail shops and restaurants. Besides the Outlets, diners can look forward to pigging out at local restaurants, including
Blue Bicycle
, which is a charming bistro dishing up New American fare.
Hire an experienced Lake Lanier Real Estate Agent

Due to the competitive nature of Lake Lanier real estate, you need a trusted realtor on your side. Whether you're looking for Cumming, Dawsonville, or Gainesville homes for sale, your skilled Lake Lanier Real Estate agent is ready to help you find the lake home of your dreams.


If you're ready to relocate to Lake Lanier, contact seasoned Realtor
Dani Burns
today.

*Header photo courtesy of Dani Burns